How to Photograph Children
How do I photograph children during a family shoot?

I can hear you thinking: with children in the photo, how do you manage that? Contrary to what people sometimes think, children don't have to behave 'nice and quiet' on a photo shoot. It is no longer like the black-and-white photos of the past, where you see families standing rigidly next to each other and barely a smile.
Although those stately pictures from the past also have their charms, I take a different approach. Just like with adults, I think it is important for children to be themselves! So I always let the children have their picture taken in a playful way.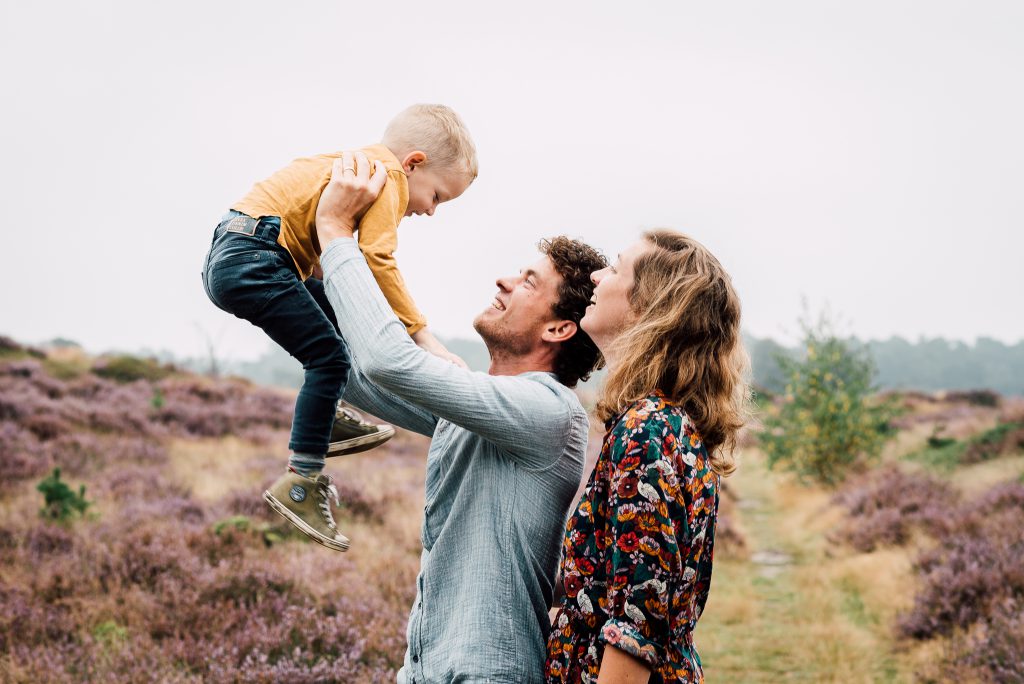 Capturing real emotion
Letting children play is a piece of cake for them; letting them go is something parents have to get used to. That is why I often take the children aside for a while. What helps is that I tell them at the start of the shoot that they can look at the photos on camera at the end. That makes them very enthusiastic and curious!
An example of playful photography is doing something fun together, like playing aeroplane with daddy. But also playing tag, romping, seeing who has the biggest muscles, sitting on daddy's shoulders, playing football, dancing or jumping. Nothing is nicer to capture the children when they are at their most childlike. Then you look back on a real moment later too. That is why I always let them do something they like. You name it!
Parents always tell me that this is a great way to take photos of their children. I once took a photo of an autistic boy with his large family. I was warned beforehand that he can sometimes have those 'moods'. But by playing/running, giving clear short directions and taking him apart from the whole family, this went incredibly well with a very nice result.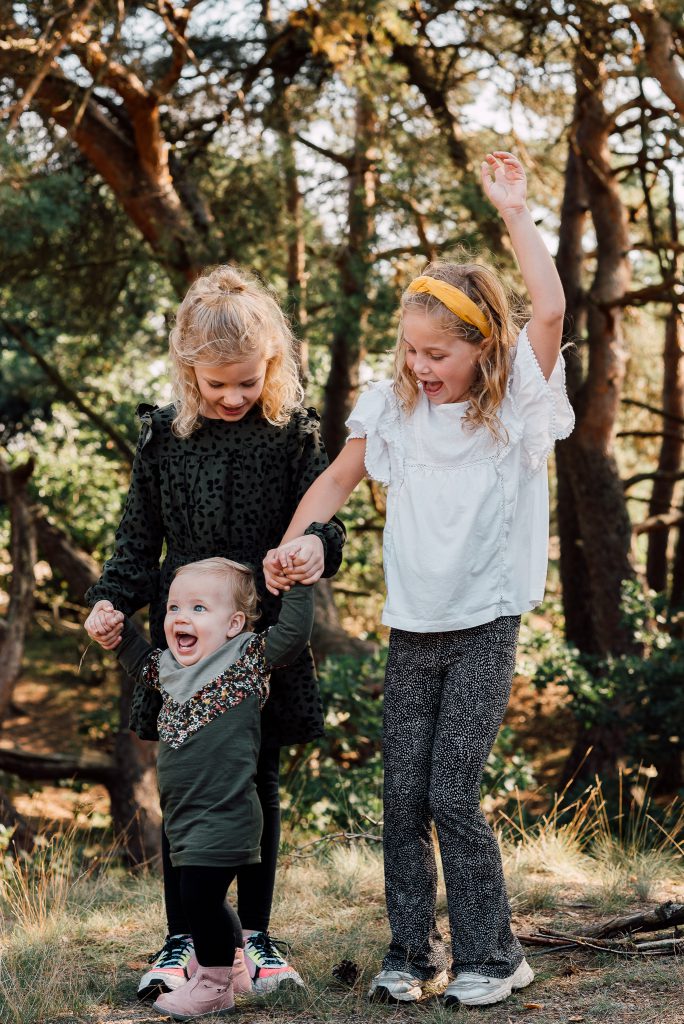 Settings of my camera
What else is involved? As a photographer, when children are playing I don't have the time to calmly change my camera settings. So I also take this into account during the shoot. For this kind of photo shoot, I make sure that my camera's settings are always on manual and the shutter speed is very fast. This allows my camera to capture the children's movement well!  
Are you ready to have the whole family photographed? I would love to meet to discuss the possibilities!